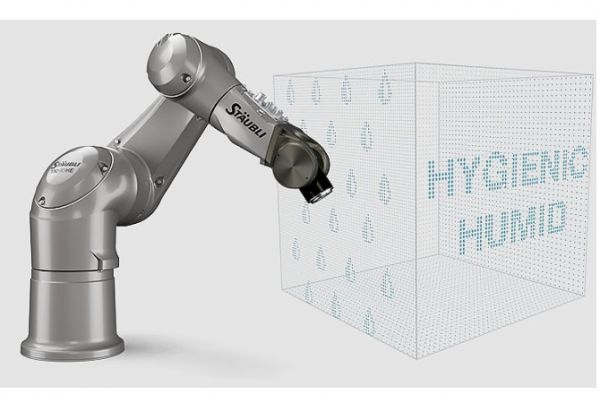 Based on increasing productivity, Staubli is a global mechatronics solution provider in three dedicated activities – connectors, robotic automation and textile. Staubli robots are fast and accurate, and their exceptionally long life span and efficient power usage versus payload can significantly reduce lifecycle costs.
When you deal with CNC Design, you deal with the exclusive New Zealand distributor for Staubli Robotics. CNC Design has built a strong and committed relationship with Staubli since 2010. Our extensive engineering know-how and technical expertise allow us to install complete robotic automation solutions and integrate them with your existing machinery or support OEM's in New Zealand to do the same. All backed up with competent field service and genuine Staubi spare parts
Staubli are a specialist robotic process automation innovator catering to a niche market for highly specialised needs, such as robots in the food industry applications. The motors and cables being housed within the arm make them particularly relevant for hygiene applications.
The robotic arm has been designed to minimise pockets that could harbour bacteria, be sealed against water and resistant to caustic chemicals for thorough washdown in food processing
Staubli robots are perfect for industrial automation plants and processes such as food handling, abattoirs, pharmaceutical, cleaning hospital equipment or any other cleaning or wet environment.
In production facilities where speed is essential, such as plastic parts and containers, Staubli robots are renowned for having the fastest useable dynamics in the market for robots in manufacturing industry applications. By reducing machine cycle times, robotic process automation can dramatically increase productivity.
Staubli robots lead the way in high-performance collaborative robots (cobots), with safety, speed, accuracy and rigidity second to none. Sataubli robots meet international safety standards for dynamic safety functions and are rated to PLe (ISO 13849-1)
Please contact CNC Design to discuss your requirements