Healthcare industry and CNC Design
The key driver for the New Zealand healthcare industry and associated healthcare services is the ageing demographic. With the over-65 age group expected to more than double to around 30% of the population over the next 40 years this will lead to a rising need for healthcare.
This demand will be met by the healthcare industry through a combination of technological improvements, operational efficiencies and robotic process automation.
CNC Design meets the healthcare industry's challenges
With over 20 years experience in the healthcare industry, CNC Design understands that hygiene, accuracy, monitoring, reporting and safety are key when adopting new technology. This requirement for robotic process automation and automation equipment that is based on precision and reliability in a sterile environment is key to the healthcare industry. With in-depth experience in the healthcare industry, we understand the issues and challenges you are facing. Our strategic partnerships with Staubli and Siemens means we can offer you the right solution to meet the precise conditions required in the healthcare industry to help you deliver on all your objectives.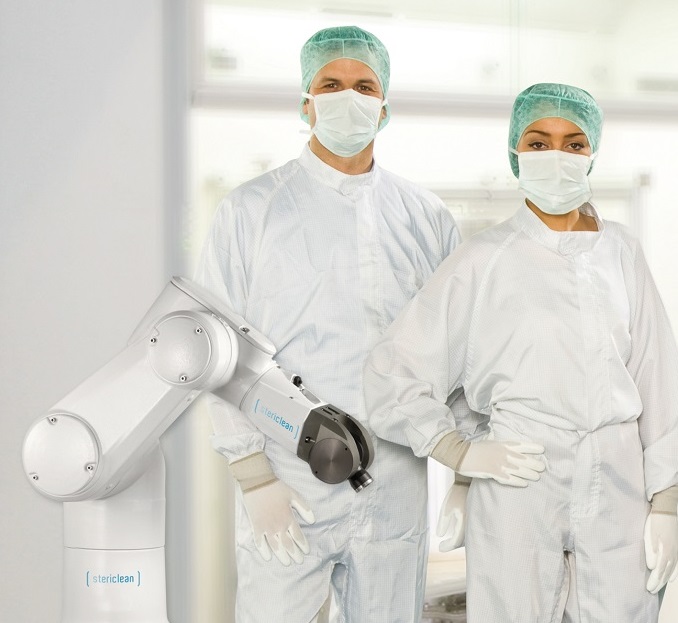 Complete automation solutions - what CNC Design can offer you
World leading industrial automation products and technologies
Robotic process automation
Expert design services, product selection, consulting, training,
Software development, testing and commissioning including PLC and robot programming
Spare parts
Repair and maintenance services
Siemens Automation equipment for the healthcare industry
Programmable logic controllers (PLCs), HMIs, variable speed drives (VSDs) servo drives, and software
Safety technology and safety PLCs
Track and trace
Mindsphere – Siemens cloud based digitalisation platform
Staubli, robot technology for the healthcare industry
Staubli is the robot of choice for pharmaceutical and medical production, biotech companies and research labs around the world.
Hygienic robots, enclosed robotic arms, collaborative robots (COBOTS), 6 axis and scara robots
Robotic arms that are easy to clean, fast, precise, safe and meet the most stringent requirements for pharmaceutical and cleanroom applications.
Our healthcare customers
Fisher & Paykel Healthcare