CNC Design for automation solution leadership
We know the commitment and foresight it takes to become a leader in your industry – with over 28 years in New Zealand industry, we can provide you with cutting-edge automation solutions, robotic process automation, industrial automation, expertise and support.
CNC Design for complete solutions
Our services range from consultancy, industrial control and servo drive systems design, product selection and provision through to programming, cabinet build, installation, commissioning, automation engineer support and field service - from the supply of products and advice, to building turnkey systems and every service in- between.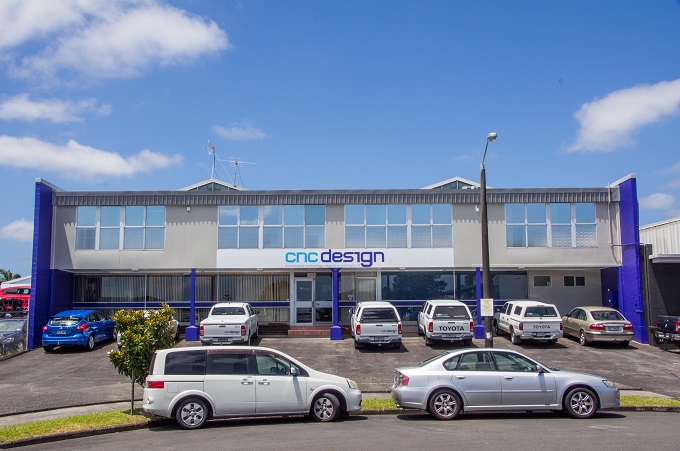 CNC Design for relationships
Expert team
Our experts and automation engineers are highly qualified, having mechatronics or electrical engineering degrees, supplemented with certified specialist training from our technology partners. In addition, our team have built strong personal relationships with key specialists at Siemens and Staubli.
This allows us to find the best and most timely automation solutions to help you meet your goals and maximise the performance of your machines.
Our strategic business partners
CNC Design business partner relationships are best in field; delivering you automation solutions and support that provide you with a competitive edge. Whether this is sourcing a spare part in emergency situations or recommending a robot system for a new production line, our collaborations all add value to you and your business.
Siemens
CNC Design is the leading automation solution partner for Siemens New Zealand automation technology and products. CNC Design has been deeply involved with Siemens since 1989 and made the strategic decision, from the outset, to specialise exclusively in Siemens controls and drives equipment in order to provide excellent customer benefits.
This relationship with Siemens allows CNC Design to offer our clients comparatively better service and support, in-house information, and cost-effective deals. As a solution provider for motion control, CNC Design is Siemens main 'channel to market' for automation solutions.
CNC Design is a certified Siemens solution partner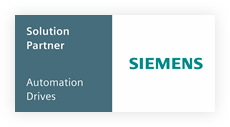 CNC Design is proud to be a certified automation solution partner for Siemens. It is Siemens way of assuring customers that their partners are competent professionals with superior knowledge and expertise relating to the selection, design, programming and service of Siemens control and drive technology.
CNC are partners with Siemens –
System Partner for Motion control products and technologies
Solution Partner for Factory automation
Cooperation Partner for on-site Service (formal agreement pending)
Staubli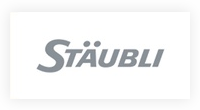 CNC Design is the exclusive NZ distributor for Staubli robots, providing robotic process automation for industry.
Partnering since 2010, CNC Design installs complete robot technology including robotic arm and controller, as well as technical expertise, integration services, field service and spare parts. Being designed and manufactured in France, Staubli robots have special features which make them perfect for use in industries with wet and humid environments or high demands on hygiene.