NZ Food and Beverage industry and CNC Design
New Zealand has become a global leader in the dairy and meat industries, seen phenomenal growth in the wine industry, and become a major producer of fruit, vegetables and seafood.
There are significant opportunities abroad for the NZ food and beverage industry to further capitalise on - Australia, ASEAN and China due to the Free Trade Agreements and geographical proximity.
NZ food and beverage manufacturing can take advantage of opportunities in robotic process automation and innovative industrial automation to create that competitive edge.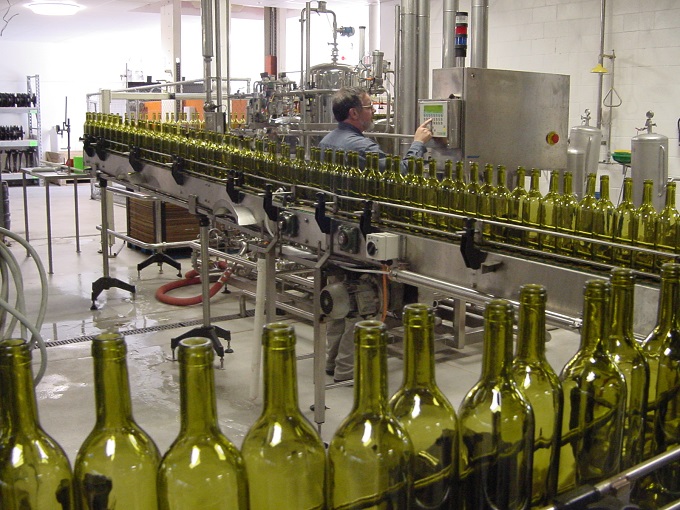 CNC Design meets the food & beverage industry's challenges
With over 20 years' experience in the F&B industry, CNC Design understands that while the specific needs of each sector are different, hygiene, safety, speed, washability, monitoring, reporting, service and support are common to most and key when choosing which automation technology to adopt.
Industry sectors that involve the direct handling of protein such as meat, fish and cheese need industrial automation that is fast and reliable and manufacturing robots that can withstand frequent washing and harsh chemicals.
With in-depth experience in the food and beverage industry, CNC Design understands the issues and challenges you are facing. Our strategic partnerships with Staubli and Siemens means we can offer you the right solution to meet the productivity gains and hygienic conditions required in the food and beverage industry to help you deliver on all your objectives.
Our food and beverage customers
Milmeq
NZ Sugar
Lion Nathan
Frucor
Independent Liquor
Meat, fish and dairy processors in NZ and Australia
And many more
Complete automation solutions - what CNC Design can offer you
World leading industrial automation products and technologies
Robotic process automation
Expert design services, product selection, consulting, training,
Software development, testing and commissioning including PLC and robot programming
Spare parts
Repair and maintenance services
Siemens automation technology for the food and beverage industry
Programmable logic controllers (PLCs), HMIs, servo drives, variable speed drives
Operator panels with stainless steel fronts and IP67
Packaging line solutions
Servo motors with special coatings
Safety
Track and trace
Mindsphere
Staubli robotic automation for the food industry
Food robots with unique washdown features that make them perfect for handling raw food where there is a high risk of bacterial contamination such as meat, fish and cheese.
Food robot features include pressurised enclosed arm with special caustic resistant coating, smooth surface finish, minimal retention areas, stainless steel wrist
Food grade oil is optional for all robots without comprising performance
In production plants where speed is important, Staubli robots are fastest in class