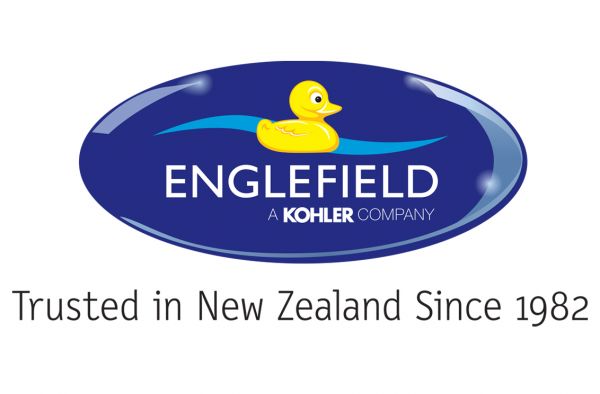 Retrofit for a 1980s Illig vacuum thermoforming machine
Client: Kohler New Zealand Limited
Industry: Bathroom fixtures
Project: Upgrading an aging German Illig vacuum forming machine to support improved safety, energy efficiency and versatility
CNC Design extends the working life of German Illig vacuum forming machine used for manufacturing Englefield showers
The client: A leading manufacturer of high quality bathroom fittings and fixtures
The Kohler Kitchen and Bath Group uses industrial process automation to manufacture Englefield bathroom products in New Zealand, including an extensive range of showers that are known for their quality and affordability. In addition to making products that are successful in the market, the company is committed to ongoing high standards for sustainability and safety at its manufacturing facility in Glenfield.
The challenge: Upgrade a 1980s UA series Illig vacuum thermoforming machine over the Christmas shutdown period, to improve factory automation, production outcomes and achieve compliance with new health and safety standards
The Illig machine used at Kohler's Glenfield site to manufacture Englefield moulded shower walls is a classic from the 1980s. At the time of purchase, there was no better vacuum thermoforming machine available and it has provided Kohler with more than 30 years of reliable service. However, last year Kohler recognised that the machine's role was becoming increasingly limited because of its outdated control system, high energy requirements and the limited range of products that could be produced with it.
Faced with the choice of purchasing a new machine or performing a significant 'upcycle' update of the existing machine, the latter option was clearly the best way forward. Wayne de Mulder, Operations Manager at Kohler, explains:
"It's quite possible the capital outlay required for a new machine might trigger a chain of events that would put the viability of manufacturing in New Zealand in question. Not only do we want to retain manufacturing in New Zealand, we want to do the best thing for sustainability by refurbishing and updating our existing machine."
Kohler's wish list for the update process was extensive:
· Replace existing Black Box solution
· Upgrade safety guarding to meet NZ standards
· Improved operation to allow a complete shower wall unit to be formed in one action
· Reduce waste during manufacturing process
· Updated HMI for improved diagnostics
· Ability to create a wider range of vacuum thermoformed products
· Complete the entire update project over the Christmas shutdown period
After considering Kohler's needs for the upcycling project, CNC Design's control systems engineering team concluded that the Illig machine would need a control system upgrade, using a Siemens S7 1500 PLC, as well as modifications to its mechanical, electrical, pneumatic and hydraulics systems. It would also require a safety guarding upgrade. CNC Design's one-stop-shop proposal to Kohler included solution design, project management, PLC programming modifications and contractor management.
CNC's solution: End-to-end delivery of updated machine control systems and other upgrade requirements for Illig machine
While Kohler considered proposals from a range of providers, they selected CNC Design for the project based on our previous track record with them and the breadth of our capability.
"We needed a turnkey solution and CNC Design is big enough to do that for us. I was concerned about other suppliers' ability to deliver the project in the timely manner. I was also worried that it would fall back on me to manage the project, which wasn't possible at the time", says Wayne.
CNC Design took on total project management of the update, including mechanical elements of the upgrade they weren't able to do themselves. All objectives were met within the required timeframe.
"The vacuum thermoforming machine CNC upgraded for us was fundamentally in great shape, assisted by the fact that it was well designed, and you can still get parts for it. It was really just the control system that needed to be brought up to date, although we used the opportunity to also update some mechanical processes and the safety guard system. Compared to buying an entirely new machine, the financial outlay was minimal."
The result: A more energy-efficient and versatile machine that's safer and easier to use
This upgrade project scored a big tick for sustainability, one of Kohler's core values, because the upgraded machine is now significantly more energy-efficient during the heating process. What's more, retooling has helped to minimise materials wastage during the manufacturing process. And while the actual process of vacuum thermoforming doesn't happen any faster than before, the operator can now make more accurate adjustments during the process, which helps to avoid downtime and keep production quality consistent. Wayne de Mulder says that the energy and materials savings have more than justified the expense of the retrofit. The upgrade has also supported the introduction of new products into the Englefield range that wouldn't have been achievable with the old machine.