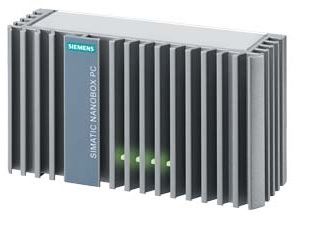 Helping Cottonsoft to get a clearer picture of productivity
Client: Cottonsoft Ltd
Industry: Paper products
Project: Installing a data logging and analysis solution for recording uptime & OEE
CNC Design supplies and deploys the CnSite data logging and analysis solution at Cottonsoft to provide real-time information about production performance.
The client: a New Zealand operated and managed tissue-converting company
Cottonsoft manufactures and distributes high quality toilet and tissue paper products throughout New Zealand. The company has five consumer brands (Cottonsofts, Paseo, Kiwisoft, Tuffy and Earthsmart) and manufacturing sites in Auckland and Dunedin. Continuous improvement is one of Cottonsoft's core values.
The challenge: help Cottonsoft get a more accurate picture of productivity
The production machinery at Cottonsoft's Auckland site is fully automated, but it had no provision for recording line uptime, or Overall Equipment Effectiveness (OEE). Analysis relied on manually recording events on clipboards, then entering the data into a spreadsheet. The operations management team were keen to install production data capture software to monitor key performance metrics and detect line issues, however they were concerned that it would be complicated and disruptive.
CNC's solution: CnSite for automatic process visibility
We recommended installation of CnSite, a proprietary software solution created by our engineering team that captures production data with no requirement for manual inputs. CnSite is usually deployed on a single Siemens industrial PC (IPC), however Cottonsoft asked us to install the software on virtual machines, to make use of existing server resources, software and backup systems.
To minimise downtime, CnSite was installed while the Auckland facility was in the process of shifting to a new location.The software uses WinCC Advanced RT for data capture and SQL server for long term storage and retrieval. In Cottonsoft's case, both of these components were installed on VMs. To record the required metrics and stop codes/downtime reasons, our engineers modified the rewinder and robot palletising cell programs at the new manufacturing facility. Siemens communication processors were also installed on the PLCs of these devices to allow the data to be queried.
For presentation, our engineering team created web-viewable dashboards with CnSite that make the captured information and analytics easily accessible to those with the required security permissions.
The result: Ongoing productivity improvements
Cottonsoft's operations team now has a suite of dashboards, email pulses and reports to allow easy monitoring of production data from multiple machines. Production line performance can be analysed in an objective way and the effectiveness of improvement initiatives can be measured with concrete data. What's more, Cottonsoft's team has the ability to make their own dashboards to expand on the insights gained from the system.
Hamish McCormick, Operations Manager at Cottonsoft, is very happy with the outcome.
"CnSite has enabled us to find the real losses. Before we used to rely on operators' opinions of the issues, however when you're in the middle of running a machine you sometimes don't notice the problem that happens 25 times for one minute, you only notice the thing that happened once. Now we have true visibility of issues, allowing us to identify opportunities for improvement."