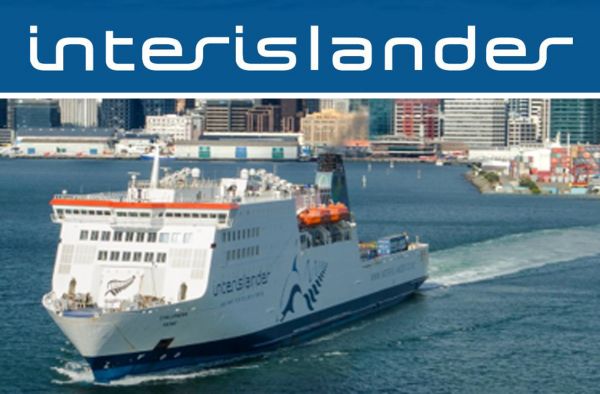 Replacement of obsolete PLC systems on Interislander ferry
Client: Interislander
Industry: Sea transport
Project: Minimise risk for Interislander by future-proofing the ferry Kaitaki's PLC systems
CNC's proposal to replace obsolete S5 PLC systems finds favour with Interislander engineering team
The client: Road and rail ferry service operated by state-owned rail operator KiwiRail
Interislander is New Zealand's essential road and rail ferry service operating across Cook Strait, between Wellington in the North Island and Picton in the South Island. The current fleet of three ferries includes MV Kaitaki, a 1300-passenger vessel that was built in 1994.
The challenge: Find a solution to improve reliability of Kaitaki's ageing PLC systems
Several essential systems on the Interislander ferry MV Kaitaki were controlled by Siemens S5 PLCs, which were installed when the vessel was commissioned in 1994. The engineering team at Interislander were increasingly worried about the reliability of the ageing PLCs, so approached CNC Design, Siemens New Zealand's most experienced industrial automation systems provider, for a solution.
CNC's solution: Upgrade to Siemens Simatic S7-1500 systems
Peter Mathews, Engineering Manager for the Interislander, initially requested a quote for a complete set of spare parts for the now-obsolete equipment, in case a catastrophic event damaged a full PLC rack. The PLC systems in question control the main power distribution switchboard and two main propulsion gearboxes on the Kaitaki.
When CNC Design investigated this back-up plan, we discovered that original parts for Siemens S5 PLCs were prohibitively expensive and difficult to procure. Even if we could get them, a full set of spares didn't represent good value for money as a disaster-recovery solution for the vessel's mission-critical control systems engineering.
Thinking beyond the brief, CNC Design developed a retrofit proposal to completely replace the ageing PLCs systems on the Kaitaki. Our recommendation was installation of modern Siemens Simatic S7-1500-based PLC systems engineered in TIA (Totally Integrated Automation) Portal. This recommendation included Siemens Simatic ET200SP form factor CPUs, which are certified by Lloyd's Register for marine applications. The cost of hardware and engineering for our recommended solution was cheaper than the S5 spare parts quotation.
"Clearly these are key elements of control and reliability for the vessel, and not things that can be fixed overnight if we had a failure. Once we'd talked to CNC Design and gained a better understanding of the state of the existing Siemens PLC equipment and the difficulty with sourcing spares, we were happy with the new solution," said Peter Mathews.
Siemens control systems components deployed for the Kaitaki PLC refit:
· Three Siemens Simatic S7-1500-based PLC systems engineered in TIA portal. The S7-1500 range of PLCS are the most modern and feature rich controllers available worldwide.
· Siemens Simatic ET200SP form factor system (certified for marine applications), an innovative I/O system offering maximum usability, compact design and impressive performance.
Installation: Pre-programming and fast plugging to fit a tight timeframe
Eliminating the potential for problems during and after installation was a key concern for Peter Mathews and his team.
"If we didn't have installation completed in time or if the installation didn't work, our ferry service would have been impacted. Kaitaki is capable of carrying 1300 passengers and about 450 vehicles, so the repercussions of not being able to sail were huge," said Peter.
CNC Design has extensive experience in S5 to S7 conversions, so we know how to minimise risks. To speed things up, we created a fast plugging system that meant a new ET200SP system could plug straight into where an existing S5 PLC was placed with no wiring changes. If a roll back had been necessary for any reason, it would have taken less than half an hour.
Installation, commissioning and testing had to squeeze into a tight window over a weekend. Our mission was greatly assisted by having the pluggable architecture that was fully pre-wired and tested in our workshops. Consequently, the install took just two hours and was 100% successful.
The result: A future-proofed vessel
The new systems installed by CNC Design are performing exactly as planned. And because the new system is configured in TIA Portal, it is far easier now to monitor the code and get insights into the signal combinations being sent and received from equipment controlled by the Siemens S7 1500 PLC racks. This supports improved diagnostics for the associated equipment.
"The new solution has given us the reliability we need, which means the engineering team sleep better at night. The old system would have eventually failed and that would have been a major headache for us and our customers".
"The new system has also improved the reliability of the gearbox and the clutching in. Since we've had these new PLCs, we've had very few issues with that whole process. Now we can quickly diagnose where the fault lies, because you can go to the PLC system and see all the various steps and where the steps stopped. It means you know exactly where to look for the fault," says Peter Mathews.
In the future, the Interislander engineers have the option of hooking the PLC up to Siemens' Mind Sphere cloud service for diagnostics and trending, which will assist with preventative maintenance planning.
"We needed a system that we could have confidence in for the next 10 years, and that's what we have now," concludes Peter.